Firelight Web Studio is a U.S. based company, offering Web Services to the United States and Canada.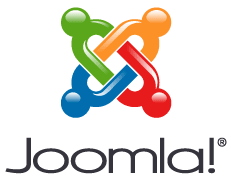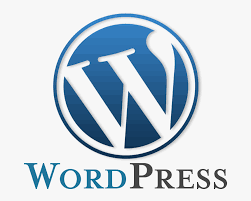 We've sifted, and sorted, and worked with dozens of website frameworks. Joomla and WordPress are the only two that passed the test long term. They are simply the best choices out there for usability, functionality, and flexibility.
We offer full website builds, troubleshooting services, exploit recovery services (if your site is hacked), configuration or add-on services, and training for both Joomla and WordPress.
WordPress is best for simple websites or blogs.
WordPress is designed to be a blog, which presents a list format for articles. It has some built-in functions for presenting isolated pages, and to display them in menus, but basically, it is a blog. You can't beat it if that is what you need. But if you do not need a blog, it becomes awkward VERY fast as you add things to try to make it work beyond what it was meant to do. It lacks some very basic features for easily presenting a business presence as opposed to a personal journal type presence.
While it is broadly extensible (you can plug a lot of expansions into it), if you add too many expansions it will become difficult to manage (all those add-ons require regular updating), and it will compromise security (some of those add-ons are not carefully coded to keep people from using them to hack your site). So simple is best with WordPress.
Joomla is best for larger websites, stable sites that contain shopping carts or libraries or directories, and any kind of community participation websites.
Joomla has more built-in user management controls, and more robust options for adding additional features. We still recommend caution regarding add-ons - the rule is to NEVER add anything that you do not absolutely need, because each additional component (software package that hooks in) adds more management complexity (that means more long term cost and hassle), and additional security issues (for the same reason as WordPress). The big difference here is that Joomla requires fewer additions to make it functional for a stable website, as opposed to a blog.
Whichever you choose, both of these structures are backed by an active coding group (the writers are always on the job correcting errors), and an active user community (which means there is plenty of good feedback to report errors).
NOTE: We will NEVER recommend any additional cost to these fees unless we SINCERELY BELIEVE that it will pay you back at least two or three times within the next year. We don't recommend it unless it really matters!
PRICING
ALL options may choose a $25 per month site maintenance and support package with FREE hosting. Service includes limited consulting, marketing consults and stats analysis (limited), and other services (hack assist if your site is hacked) to help you succeed. 80% of clients who use this service succeed. 95% of our clients without this service do not make money from their websites. This is THE ongoing help you need to keep your business earning. Godaddy Hosting Surcharge is $10 per month.
NOTE!!! Our support is US talking to YOU. It is NOT us having some foreign speaking person dismissing you and giving you a web link or just giving you a useless answer. It is PERSONAL, and it is the PROFESSIONAL that answers your email.
WordPress or Joomla
Install Only - $50
Includes 1 week of technical support.
Godaddy Hosting Surcharge $50 (if you use Godaddy Hosting, or Windows Hosting, or certain other nightmare hosting environments)
Install and Custom Template - $180
Godaddy Hosting Surcharge $50 (if you use Godaddy Hosting, or Windows Hosting, or certain other nightmare hosting environments)
Collaborative Contract - $380
We do the install, config, and custom template, plus site and marketing training for you. You do all the content install, Widget and layout organization, and optimization. We will assist you with personal support, IF you have purchased the ongoing maintenance and support package.
Godaddy Hosting Surcharge $75 (if you use Godaddy Hosting, or Windows Hosting, or certain other nightmare hosting environments)
Full Website Package - $700
Everything in the collaborative contract, PLUS widget and layout organization, and 10 pages of content setup and optimization (site can have unlimited, we just do 10 within this setup).
Godaddy Hosting Surcharge $100 (if you use Godaddy Hosting, or Windows Hosting, or certain other nightmare hosting environments)
Cart Add-On, Install Only - $20
Cart Add-On, Setup and Config - $400
Add this to any package above. Cart config is complex, and includes adjusting templating for the cart, within what the cart can do easily. This is a SIMPLE shopping cart, and is limited. If you need a more complex cart, the price IS higher! IMPORTANT! There is a change in cart template coding, which makes it IMPOSSIBLE for a web designer to control the design elements necessary to get a cart looking good. Coders who create cart software are eliminating the separation of design and function code that has allowed designers to control the layout and formatting of the cart elements, and they are relying totally on system (Joomla or Wordpress) design instruction, and it DOES NOT work well with cart elements. This means, we have LIMITED ability to properly redesign the stock template into a custom template for your website. They've gone boneheaded, and we don't know what to do other than scream at them, but right now, nobody is listening. The inmates are running the asylum.
Godaddy Hosting Surcharge $100 (if you use Godaddy Hosting, or Windows Hosting, or certain other nightmare hosting environments)
We DO give custom quotes for other features, cost saving options, etc.
NOTE: We do NOT recommend adding ANY plugins or extensions to your website unless they are ABSOLUTELY needed. Every single thing you add increases site maintenance and updating obligations, increases the time YOU have to spend working with the site, and increases the risk of hacking. We used to be able to say we had never had a site that was hacked. We can now only say we have never had a site that has NOT been hacked, though some has been minor and some catastrophic. The web has changed, and is a more risky place, this cannot be dismissed as a remote risk anymore. We will NOT install certain INSECURE add-ons to either platform, we refuse to accept the responsibility for the clean-up that is required if we were to do so! We will install 1 or 2 simple add-ons without additional charge, but more than that, or add-ons that require extensive configuration (Community Builder anyone?) DO cost more for us to add and set up.
Service Policy
We reserve the right to refuse service
to any business that we feel violates our clean site policies,
or which violates our "safe business" policy.