Firelight Web Studio is a U.S. based company, offering Web Services to the United States and Canada.
Firelight Web Studio evolved from a sole proprietorship started by Laura Wheeler in 1997. It began as a graphic design company, and grew into a web design company in 2000.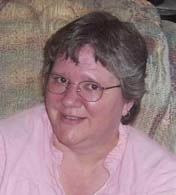 Laura is a skilled small business web designer and consultant with over two decades of experience meeting the needs of small business, and half a decade consulting with larger businesses. She was the Webmaster for the Town of Medicine Bow for many years, during it's award winning era. She loves a small startup, but has grown to love working with mid to large sized enterprises as well. She developed a range of experience which encompasses all of the major areas which are needed to produce a successful online business in conjunction with web design and development.
The business was incorporated as Firelight Web Studio, Inc. in 2006, was dissolved 5 years later , and revived once again as a sole proprietorship (corporate structure was unproductive, provided no benefit, and was far more costly). Kevin and Laura work together in their home business ventures, and they now offer far more supportive solutions for optimizing website performance, in addition to once again building websites.
Laura's specialized experience is still the feature selling point of the company services. She oversees each client account personally, and ensures that all work is done to high quality specifications. Her unique philosophy of client service, and high quality and integrity are the standards by which the company is run.
Public Speaking is a comfortable teaching platform for Laura, she has delivered presentations to business groups, and in front of large audiences. Her website courses with the University of Wyoming were done through the Enrichment Department, at the request of UWyo, and the University issued Certification on two of her courses, because of the thoroughness of the course content. Her students earn as Webmasters across the nation, as do her Personal Webmaster Training students.
Laura has sung in choirs, and played in orchestras, but don't expect any kind of musical serenading from her, she's strictly a group participant there. In the early days of her computer investigations she learned to make simple software from HyperCard, and authored a Preschool and Elementary Learning set, including Easter Egg Hunt.
She then spent many years refurbing Mac Computers, and then learned Web Design, then she refurbed PCs, and eventually she collaborated with a coder to create WildFire DSI and helped write the documentation (WildFire DSI is a scripted program which allowed automated installs of any dynamic web software such as Joomla or CRELoaded, or WordPress, when a hosting account was purchased from a hosting management system). She also directed the development of VirtueMart FlexTax, and VirtueMart Authorize.net SIM plugins.
She's a long time author of technical instruction books, and many other types of instructional works. She is a newly published author of historical fiction novels and short stories. Laura is also an accomplished artist and creates paintings and drawings in oil paint, acrylics, watercolor, watercolor Gouache, shaded felt pen, layered colored pencil, oil pastel (using her own layered crayon blended method), and chalk pastel. She has developed an Art Curriculum for personal artistic development which encourages development of skills and technique in those mediums, as well as Line and Wash ,sponge painting, and business model management for artists.
Laura and Kevin raised 7 children, whom they homeschooled, and Laura ran her business for many years before Kevin joined her, and they worked the business and schooled their children together. Kevin and Laura have farmed in a small way, and Laura has a bin at home full of about 50 edible dried mushrooms (culinary, NEVER recreational, but a few medicinal), and they sell dried mushroom spawn (over 100 varieties), and they invented and own Fermenta Cap, as well as several other online ventures.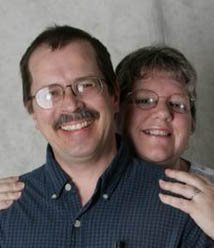 Service Policy
We reserve the right to refuse service
to any business that we feel violates our clean site policies,
or which violates our "safe business" policy.